Discover Brick, NJ: The Coastal Gem Awaiting Your Next Adventure
Nestled along the shimmering coastline of New Jersey, Brick offers an unparalleled blend of serene beaches, vibrant community spirit, and endless possibilities. Whether it's the whisper of the Atlantic waves, the charm of historic neighborhoods, or the promise of modern-day amenities, this township beckons newcomers with the allure of a place they can truly call home. As the sunlight plays on the water and the scent of the ocean fills the air, Brick, NJ, reveals itself as more than just a location—it's a lifestyle, a dream, and, for many, the start of a brand-new chapter.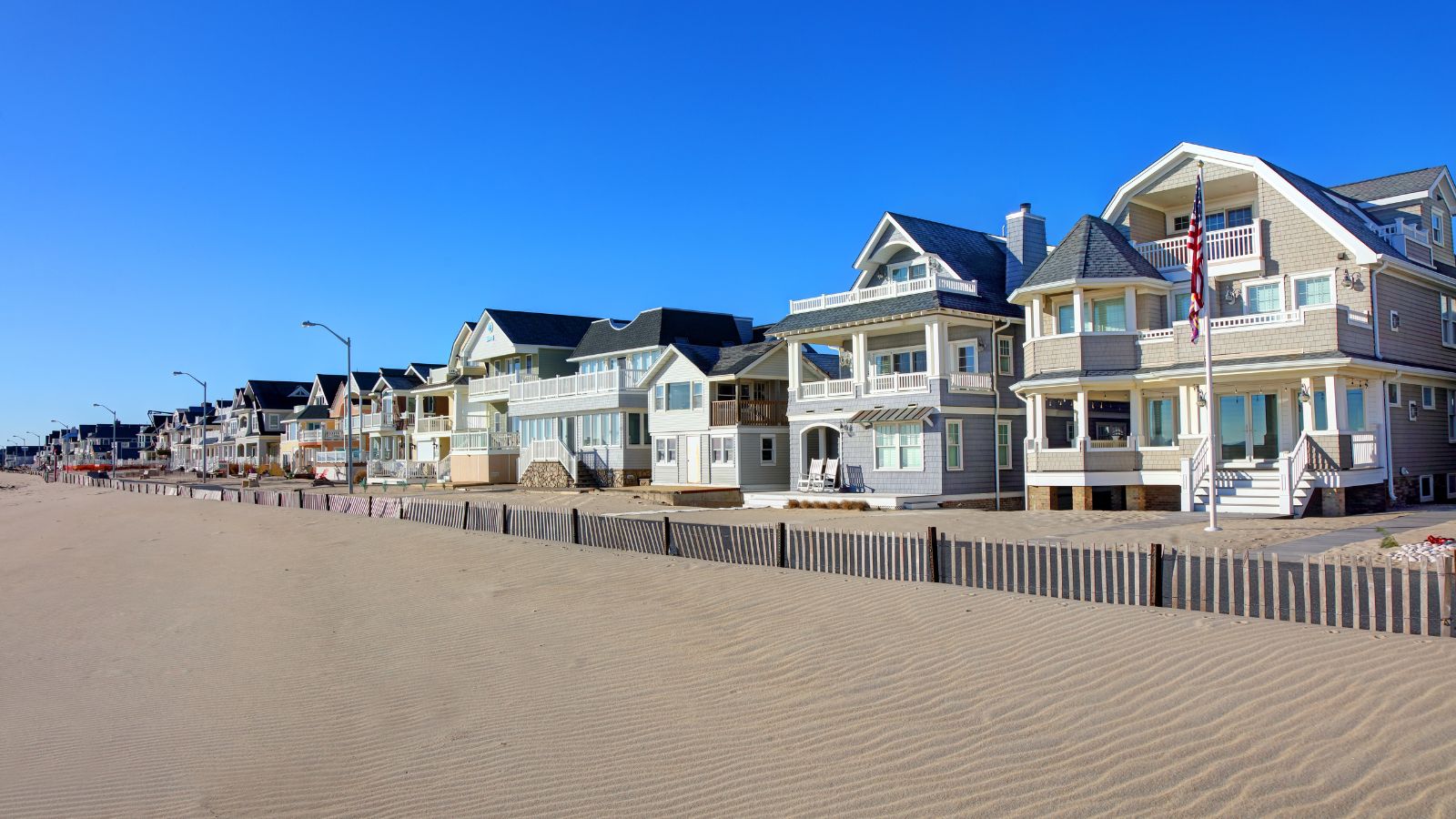 Brick's Rich Historical Tapestry: A Glimpse into the Past
The history of Brick, New Jersey, is a tale woven with the threads of time, community, and enduring spirit. Named after Joseph W. Brick, the industrious owner of Bergen Iron Works located on the Metedeconk River, the township has grown and transformed immensely from its early days.
In its early stages, the Lenni Lenape Native Americans primarily inhabited the area, living harmoniously with the land, hunting, fishing, and establishing small communities. When European settlers arrived in the 17th century, Brick's natural resources attracted them. The dense forests provided timber for building, and the rich waterways like the Metedeconk and Manasquan Rivers became hubs for trade and transport.
The 18th and 19th centuries witnessed significant growth, with industries such as shipbuilding, ironworks, and agriculture flourishing in the area. Sprawling farms, mills, and small businesses dotted the community, playing a pivotal role in shaping its socio-economic fabric.
However, it wasn't until the 20th century that Brick began its transformation into a residential haven. With the advent of modern transportation and infrastructural developments, more and more people recognized the township's potential as a desirable place to live. Its proximity to the coast, combined with its historical charm, drew families, retirees, and professionals alike.
Today, while much has changed, Brick's history remains evident in its preserved landmarks, local museums, and the stories passed down from generation to generation. The township stands as a testament to its roots, celebrating its past while eagerly looking toward the future.
Living the Brick Lifestyle: Coastal Charm Meets Modern Living
Embracing the vibrant lifestyle in Brick, NJ, is akin to finding the perfect blend of relaxation, recreation, and community spirit. This township, with its coastal allure and contemporary conveniences, offers an experience that captivates both residents and visitors alike.
Start your mornings with a peaceful stroll along one of the pristine beaches, where the Atlantic Ocean whispers tales of age-old adventures. The sandy shores not only provide a tranquil space for relaxation but are also the go-to spots for beach volleyball, surfing, and picnics with loved ones.
For nature enthusiasts, Brick boasts a plethora of parks and green spaces. Windward Beach Park, with its scenic views and family-friendly amenities, is a local favorite. Here, you can indulge in activities ranging from kayaking to attending summer concerts under the starlit sky.
The bustling downtown area is a testament to Brick's thriving commercial scene. Boutique shops, artisan cafes, and eclectic restaurants line the streets, inviting patrons to indulge in a delightful blend of local flavors and international cuisines.
Moreover, community events like farmers' markets, art fairs, and seasonal festivals reinforce the township's tight-knit community spirit. They offer residents a chance to mingle, share stories, and create lasting memories.
In Brick, the lifestyle is not just about the activities available; it's about the connections made, the moments cherished, and the promise of many more adventures to come.
Brick Real Estate: Tradition Meets Modern Coastal Elegance
Navigating the property landscape of Brick, NJ, is like embarking on an architectural journey from classic, storied homes to sleek, contemporary builds. Each neighborhood brings its charm, character, and distinct feel, catering to a range of preferences and lifestyles.
Housing Styles in Brick
The streets of Brick showcase a beautiful blend of architectural marvels. From the snug charm of Cape Cods and the regal elegance of Colonials to the sprawling beauty of ranch-style homes and the minimalistic appeal of modern townhouses, there's a style for everyone. 
Older homes resonate with history, often featuring detailed woodwork, classic brick facades, or vintage tile designs. In contrast, newer properties might spotlight open floorplans, green building practices, and state-of-the-art amenities. For those who cherish waterfront vistas, many homes provide breathtaking views of the Atlantic, often complemented by the luxury of private docks.
Princeton Avenue Corridor: A testament to luxury and serenity, this neighborhood is renowned for its opulent waterfront properties. Situated along meandering waterways with proximity to both the river and ocean, homes here offer residents a daily dose of nature's splendor, paired with the comforts of upscale living.
Laurelton Park: A harmonious blend of single-family residences and townhouses awaits in this quaint area. Characterized by its tree-canopied streets, family-friendly parks, and a strong sense of community, Laurelton Park exudes suburban charm, making it a favorite for many families.
Cherry Quay: This waterfront community, painted with the hues of the coast and the vibrant spirit of its residents, is known for its unmatched recreational amenities. From a private beach to exclusive boat slips, life here is all about embracing the coastal dream. Enjoy sunset walks, sailing excursions, or simply relaxing by the water – Cherry Quay promises a lifestyle of tranquility and leisure.
Midstreams: Nestled between the Metedeconk River and Beaver Dam Creek, Midstreams is a treasure trove for nature enthusiasts. The neighborhood offers a mix of scenic beauty, suburban tranquility, and easy access to nature's wonders, making it an ideal place for those seeking a harmonious balance between outdoor activities and cozy home life.
The housing market in Brick stands as a testament to the township's enduring appeal. With a steady trend of appreciation and consistent demand, properties here offer both value and investment potential. From first-time buyers to seasoned investors, many recognize the intrinsic value of owning a piece of this coastal gem. Brick's diverse housing styles cater to various preferences, ensuring that everyone finds their perfect fit. As the market evolves, one thing remains constant: the promise of quality, community, and a solid return on investment that Brick, NJ, delivers to its homeowners.
Education in Brick, NJ: A Commitment to Excellence
Educational institutions often form the foundation of any thriving community, and Brick, NJ, shines as a prime example of this principle. The Brick Township Public Schools District takes pride in serving the community with a range of educational offerings that cater to students of all age groups. With numerous elementary, middle, and high schools under its umbrella, the district emphasizes a balanced curriculum that integrates academics, extracurriculars, and character education. Many of its schools have earned recognition for excellence at both state and national levels due to their commitment to holistic development.
For families seeking alternative educational pathways, Brick is home to a selection of esteemed private schools. These institutions offer specialized curriculums, smaller class sizes, and personalized attention, ensuring that students receive a tailored learning experience. Whether it's faith-based instruction or a particular pedagogical approach, parents have a plethora of choices to align with their values and aspirations for their children.
Beyond primary and secondary education, Brick continues to support lifelong learning. The township is in close proximity to several colleges and universities, making it a strategic location for those pursuing higher education. Furthermore, many of these institutions offer extended education and adult learning programs, emphasizing the importance of continuous growth and skill acquisition. Whether you're looking to advance in your career, switch professions, or indulge a passion, the educational landscape in Brick provides avenues for exploration and enrichment at every stage of life.
Climate and Weather in Brick, NJ: Coastal Comfort Throughout the Seasons
Brick, NJ, nestled along the Jersey Shore, boasts a temperate coastal climate that offers residents a delightful mix of all four seasons. With the Atlantic Ocean nearby, the township experiences both the moderating effects of the water and the distinct changes that come with each season.
In Brick, the spring months bring mild temperatures, blooming flora, and longer days. As the chill of winter fades, the environment becomes vibrant with warmth, making it perfect for outdoor activities. Summertime is a highlight for many, with temperatures ranging from the high 70s to mid-80s. The beach becomes a popular spot, and the ocean breeze provides a cooling effect, especially during the hotter days.
As summer gives way to fall, the township transforms into a picturesque setting adorned with hues of orange, red, and gold. The cooler air carries a comforting crispness, making it a time for cozy layers and evening gatherings. Winter in Brick presents a moderate chill, with temperatures often around the freezing mark. Occasional snowfall can turn the area into a serene winter wonderland, but the ocean's proximity usually prevents extremely cold temperatures.
Overall, Brick's climate is both varied and inviting, providing residents with a dynamic weather landscape that caters to a range of activities and experiences throughout the year.
Transportation in Brick, NJ: Seamless Connectivity for Residents and Visitors
Brick, NJ, enjoys a strategic position on the Jersey Shore, particularly evident when considering its roadway infrastructure. One of the primary veins of transportation that graces Brick is the Garden State Parkway. This major north-south thoroughfare is instrumental in knitting together various parts of New Jersey. It grants residents and visitors alike easy access to the bustling centers of the north, such as Newark, and the recreational delights of the south, including Atlantic City. This connectivity ensures that whether you're heading for a business meeting in a metropolitan area or seeking a weekend retreat, the journey is smooth and swift.
Diving into public transit, Brick doesn't fall short. New Jersey Transit stands as a reliable backbone for the township's daily commuters and occasional travelers. Their extensive bus services weave a network of routes connecting Brick to crucial regional points, the crown jewel being the direct routes to New York City, ensuring that the pulse of the Big Apple is never too far away, be it for work or leisure. Furthermore, nearby train stations, such as the one in Point Pleasant Beach, enhance the public transit spectrum. They bridge the gap between quaint coastal towns and the larger metropolitan areas, offering a timely and scenic journey for those who prefer the rails.
Air travel is equally convenient for Brick's residents. The Newark Liberty International Airport, one of the major aviation hubs in the New York metropolitan area, is just a drive away. It serves as a gateway to a plethora of domestic and international destinations. For those in the corporate sector or individuals with private aviation needs, the Monmouth Executive Airport is closer to home. It caters to private flights, ensuring that the skies are just as accessible as the roads.
In summation, Brick's multifaceted transportation infrastructure harmoniously merges road, rail, and air. The township's strategic design and location ensure that whether one is rooted in daily routines or fueled by wanderlust, the journey is always efficient, convenient, and well-connected.
Brick, NJ, is more than just a geographical location; it's a harmonious blend of history, modernity, coastal beauty, and community spirit. From its rich past to its dynamic present, its education institutions to its efficient transportation, Brick embodies the essence of what makes a place not just a home but a haven. The township's diverse landscapes, architectural marvels, and vibrant lifestyle beckon to those searching for a unique blend of serenity and excitement. Whether the rhythm of the waves or the hum of a bustling community draws you, Brick offers a life rich in experiences and memories ready for creation.
If you've envisioned a future amidst this coastal charm and are ready to make the next move, don't hesitate. Reach out, and let's turn your dream of owning a home in this splendid community into a reality. Your next chapter in Brick awaits, and I'm here to guide you every step of the way.