Brick, New Jersey, nestled along the captivating Jersey Shore, offers not just a place to reside but also a treasure trove of exhilarating experiences waiting for you to discover. If you're in search of your next adventure, you've arrived at the perfect destination. From thrilling outdoor activities to cultural delights and everything in between, Brick offers a plethora of opportunities for fun and recreation. In this exploration, prepare to immerse yourself in a world of excitement and exploration as we showcase all the vibrant activities this coastal gem has to offer.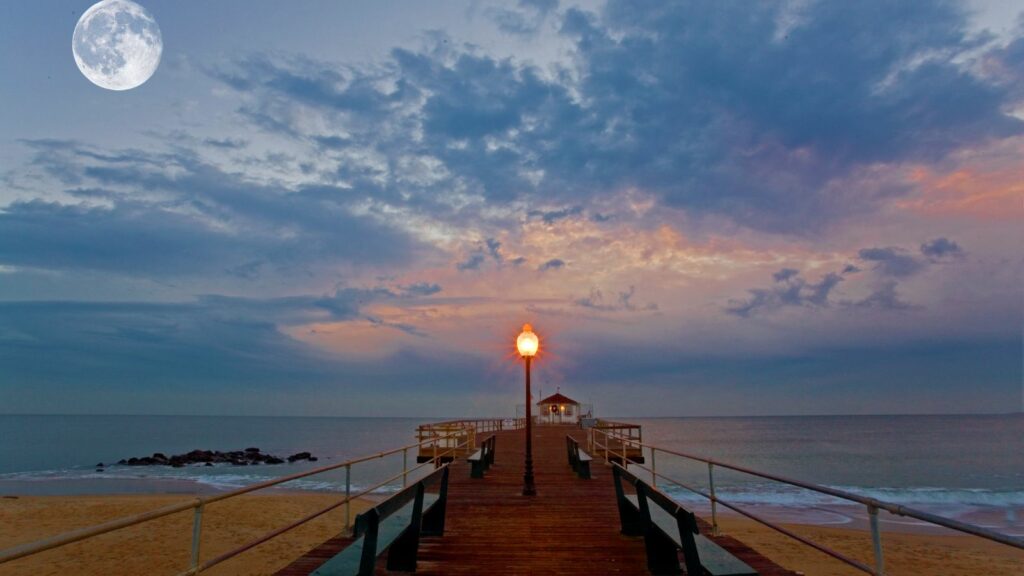 Embrace the Outdoors: A World of Adventures in Brick, NJ
Step into the fresh air and sunshine of Brick, New Jersey, where the outdoors beckons with a wealth of exhilarating activities. Nestled along the breathtaking Jersey Shore, Brick is not just a place to call home; it's an invitation to embrace nature and adventure right within the city limits. Whether you're a nature enthusiast, an outdoor sports enthusiast, or simply someone looking to bask in the beauty of the great outdoors, Brick offers a diverse range of activities that will quench your thirst for adventure. Join us as we explore the many exciting outdoor opportunities this coastal gem has in store for you.
Tranquility by the Water: Windward Beach Park
Windward Beach Park, a serene haven nestled along the picturesque Metedeconk River, stands as one of Brick, New Jersey's cherished outdoor gems. This sprawling park, with its lush greenery and scenic water vistas, offers a myriad of activities and natural beauty that beckons both locals and visitors. Whether you're seeking a peaceful retreat, a family-friendly outing, or an opportunity for recreational fun, Windward Beach Park has it all.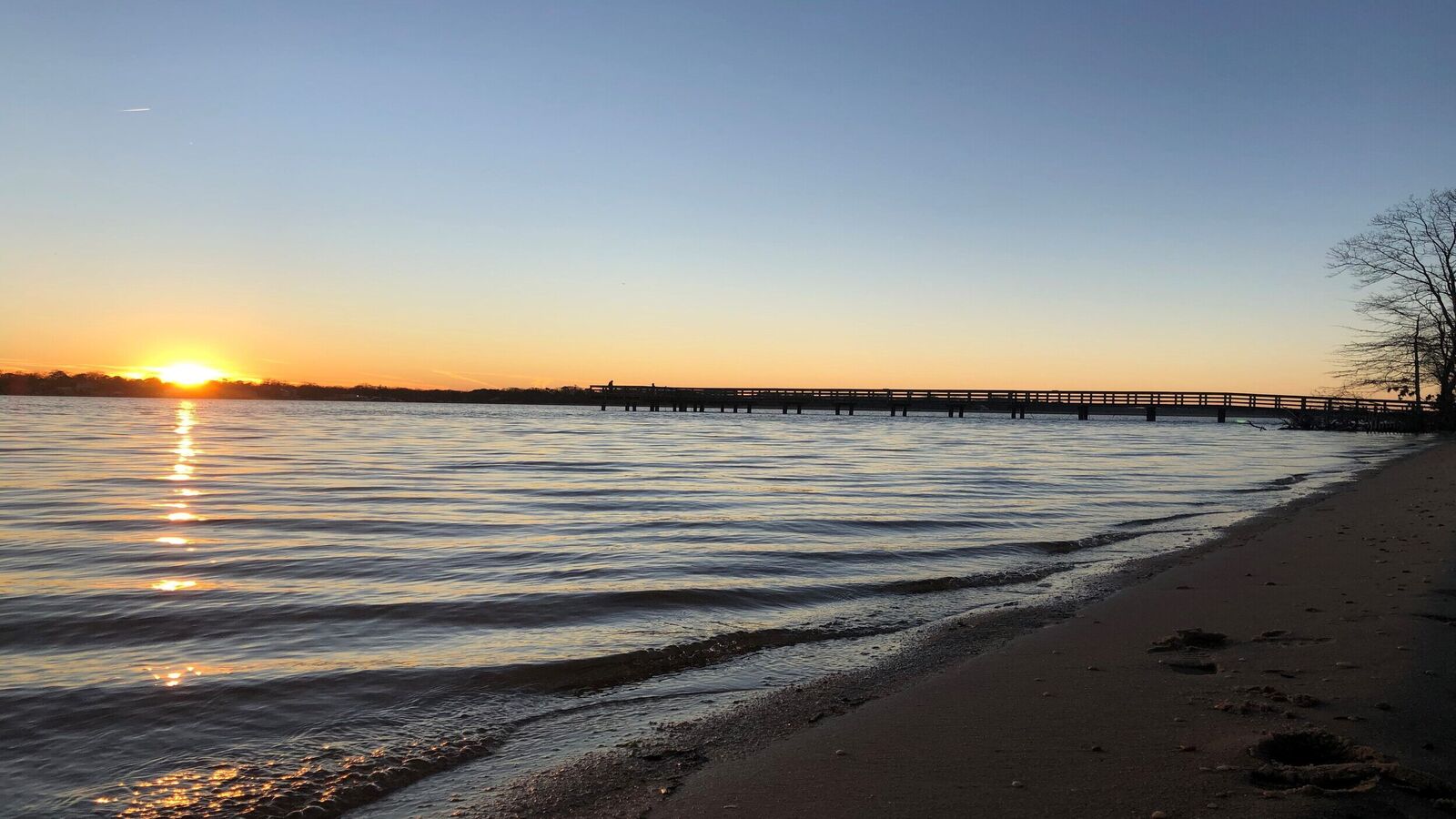 Windward Beach Park is a haven for outdoor enthusiasts. You can start your visit with a stroll along the riverfront promenade, taking in the tranquil views and watching boats glide by. The park also boasts a well-maintained playground, perfect for children to release their energy. Picnic tables and barbecue grills make it an ideal spot for family gatherings and outdoor dining. Anglers will find ample opportunities for fishing, whether from the park's pier or along the riverbank. Kayakers and paddleboarders can launch from the designated areas and paddle along the serene waters of the Metedeconk River. As the day turns to dusk, Windward Beach Park often hosts concerts and events, providing the community with entertainment and a chance to enjoy the park's serene atmosphere.
Beyond its recreational amenities, Windward Beach Park is a haven for nature enthusiasts. Birdwatchers can spot a variety of avian species along the riverbanks and in the park's wooded areas. The park's mature trees and open spaces offer a welcome respite for those looking to unwind amidst a natural setting. Whether you're capturing the vibrant colors of a sunset, enjoying a family picnic, or simply finding solace by the water's edge, Windward Beach Park provides an idyllic backdrop for creating cherished memories and reconnecting with the beauty of the outdoors.
Brick Beach 1: Sun, Sand, and Seaside Bliss
Brick Beach 1, a hidden jewel along the Jersey Shore, is a sun-soaked haven for beach lovers and water enthusiasts within the city limits of Brick, New Jersey. With its expansive shoreline, soft golden sands, and captivating ocean waves, this beach offers a quintessential seaside experience that's perfect for relaxation and recreation alike.
Brick Beach 1 boasts a wide, pristine shoreline that invites visitors to stretch out on their beach towels, bask in the sun's warmth, and listen to the soothing sounds of the Atlantic Ocean. Families, couples, and solo beachgoers alike can enjoy the tranquility of the beach while building sandcastles, playing beach volleyball, or simply taking long, leisurely walks along the water's edge.
For those seeking aquatic adventure, the inviting ocean waters of Brick Beach 1 provide an ideal setting for swimming and bodyboarding. Lifeguards are stationed throughout the summer months, ensuring a safe and enjoyable experience for all. The rhythmic waves offer both a sense of serenity and excitement, making it a perfect destination for cooling off and catching a few waves.
As the day winds down, Brick Beach 1 transforms into a picturesque setting for capturing memorable sunsets over the horizon. Whether you're a seasoned photographer or simply looking to savor the moment, the breathtaking views of the sun sinking into the ocean are a sight to behold. It's an ideal time to reflect on your day of seaside bliss.
Brick Beach 1, with its sun-drenched shores and endless opportunities for relaxation and enjoyment, stands as a testament to the coastal charm that defines Brick, New Jersey. Whether you're seeking adventure in the waves or a tranquil escape by the sea, this beach offers a little slice of paradise right within the city limits.
Forge Pond Golf Course: Tee Off in Tranquility
Forge Pond Golf Course, nestled in the heart of Brick, New Jersey, offers a tranquil escape for golf enthusiasts seeking a challenging yet picturesque round of golf. This 18-hole public course is a hidden gem within the city, providing a serene environment surrounded by natural beauty.
Forge Pond Golf Course presents golfers of all skill levels with an opportunity to test their abilities while enjoying the peaceful surroundings. The well-maintained fairways and greens wind their way through mature trees and serene landscapes, creating a tranquil atmosphere that makes each round enjoyable.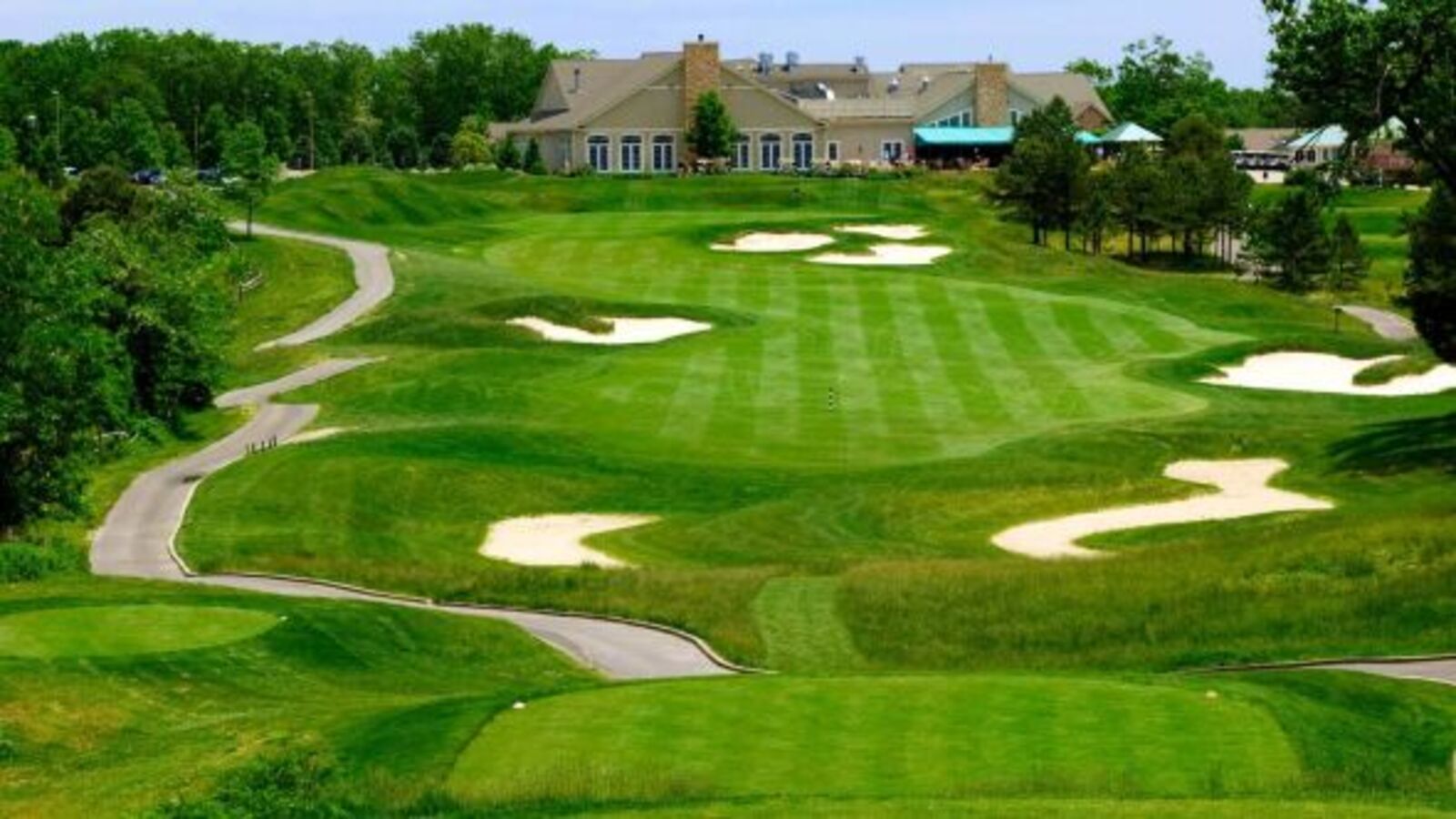 As you navigate the course, you'll experience stunning views of Forge Pond and the surrounding woodlands. The course's layout incorporates the natural contours of the land, adding to the challenge and beauty of the game. Whether you're an avid golfer or a beginner, you'll appreciate the peaceful ambiance and the chance to improve your skills.
Forge Pond Golf Course also offers a clubhouse where you can unwind after your round. Grab a meal, enjoy a drink, and share stories of your game with fellow golfers. It's a welcoming space to socialize and relax, adding to the overall experience of your visit.
Forge Pond Golf Course is a cherished destination for golfers in Brick, offering a perfect balance of challenge and tranquility. Whether you're a resident or a visitor, this course provides an excellent opportunity to enjoy the outdoors and engage in a round of golf in a beautiful natural setting.
Shopping in Brick, NJ: Explore Retail Diversity
Brick, New Jersey, offers a diverse shopping scene with a variety of retail destinations catering to every shopper's preferences. Here are three notable shopping areas in Brick, each with its unique charm and offerings:
Brick Plaza: Brick Plaza is a shopping hub centrally located, making it a convenient stop for residents and visitors alike. Anchored by major retailers and grocery stores, this outdoor shopping center boasts a mix of well-known national chains and locally-owned boutiques. You'll find everything from fashion and electronics to home decor and specialty stores. Whether you're searching for the latest fashion trends, household essentials, or a quick bite to eat, Brick Plaza has you covered.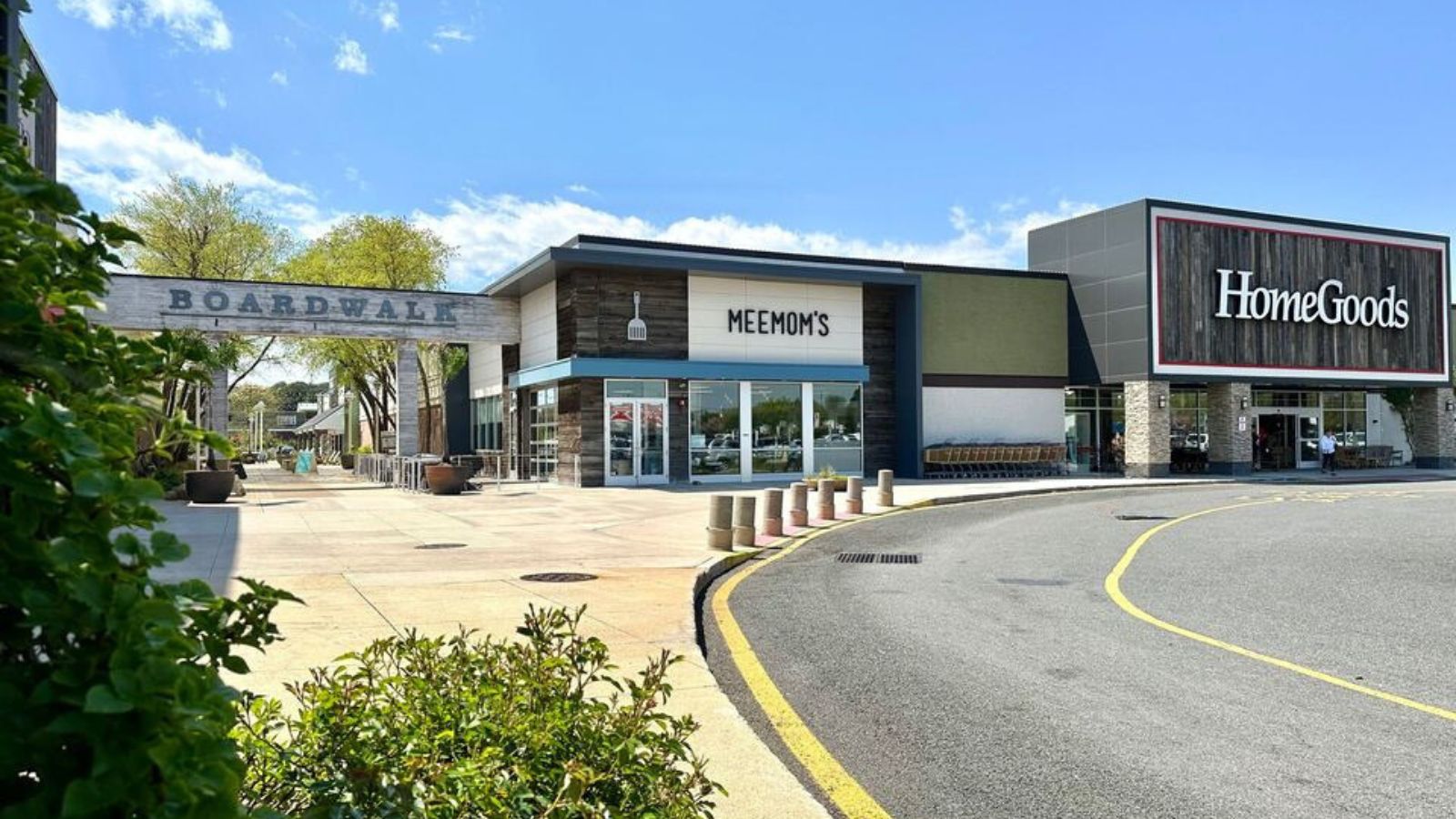 Pavilion Shopping Center: For a more extensive shopping experience, the Pavilion Shopping Center is a premier destination. This indoor shopping center features a wide range of stores, including department stores, fashion boutiques, electronics shops, and specialty stores. It's a one-stop shop for all your retail needs. After a day of shopping, you can relax and enjoy a meal at one of the center's dining options, making it a great place for a full day of retail therapy. Address: 70 Brick Blvd, Brick Township, NJ 08723
Town Hall Shoppes: For those seeking a distinctive shopping experience, Town Hall Shoppes is the place to be. This charming shopping district offers a unique selection of boutiques and specialty shops offering handpicked items that cater to a variety of tastes. From artisan crafts and antique treasures to boutique fashion and gourmet treats, Town Hall Shoppes provides a delightful shopping adventure in an inviting, picturesque setting. Address: 990 Cedar Bridge Ave, Brick Township, NJ 08723
Brick, NJ, offers a shopping landscape that caters to diverse tastes and needs. Whether you're seeking convenience at a retail plaza, the variety of Pavilion Shopping Center, or the charm of Town Hall Shoppes, you're sure to find the perfect shopping destination to satisfy your retail desires in this vibrant city.
Family Fun Centers in Brick, NJ: Where Fun Knows No Age
Brick, New Jersey, is a haven for family-friendly entertainment, with a range of fun centers that promise exciting experiences for kids and adults alike. Here are some of the top family fun centers in Brick:
Slime University: Slime University is an imaginative and hands-on experience for kids of all ages. It's a place where creativity flourishes as young minds get to mix, mold, and create their own slime concoctions. With various workshops and slime-making activities, it's a memorable and educational adventure that fosters a love for science and art.
AMC Brick Plaza 10: AMC Brick Plaza 10 is the go-to destination for movie lovers of all ages. With a diverse selection of the latest films, comfortable seating, and a variety of concessions, it's the perfect spot for a family movie night out. Enjoy the latest blockbusters or catch a family-friendly film in a modern cinema setting.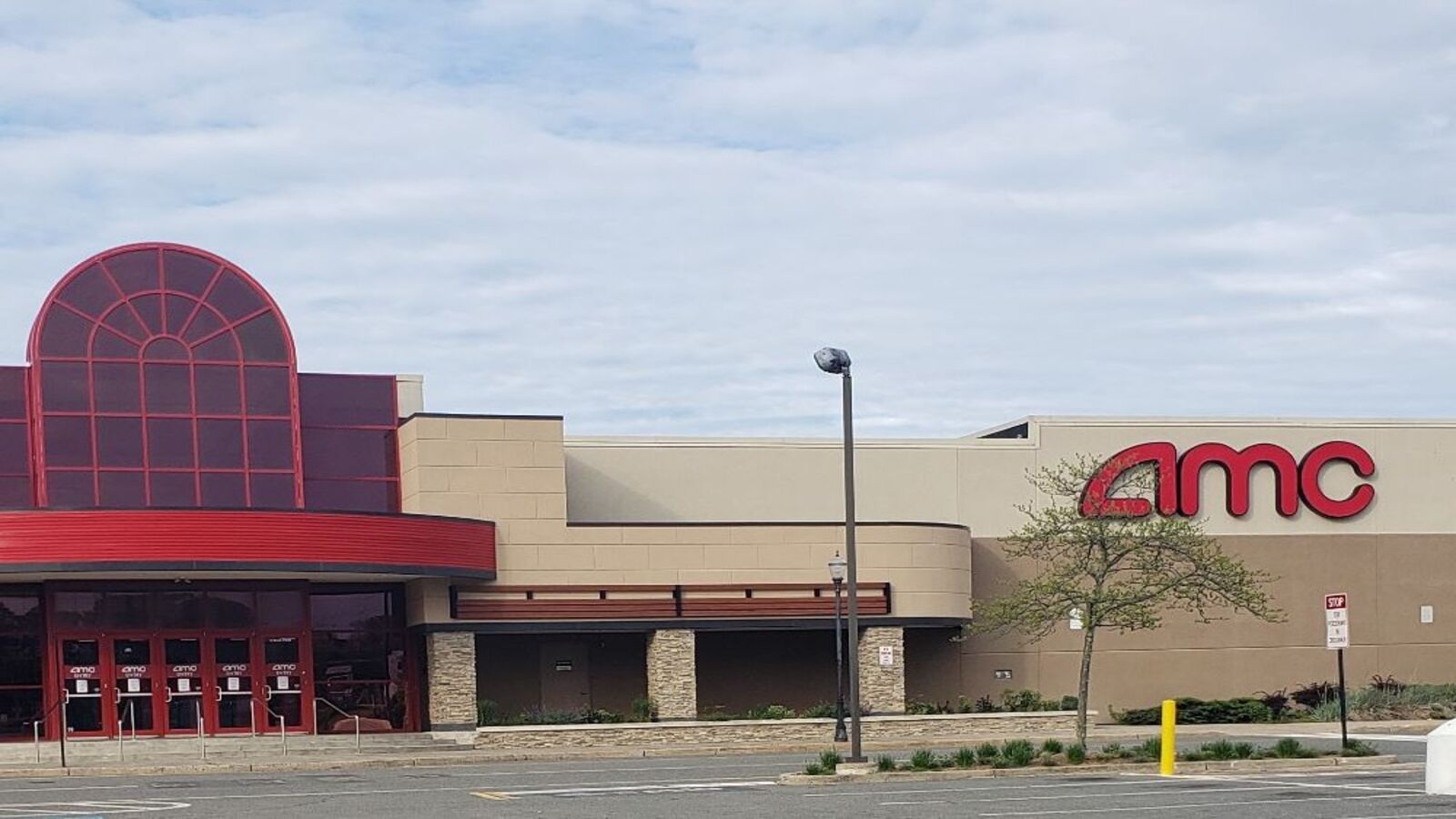 The Ice Palace: The Ice Palace is the ultimate destination for ice skating enthusiasts. With a spacious ice rink, it's a perfect spot for family skating sessions and even offers lessons for beginners. The center also hosts exciting events, making it a cool choice for a family outing.
Brick Children's Community Theater: The Brick Children's Community Theater is a vibrant hub for young actors and performers. This community theater offers a platform for children and teenagers to express their creativity through acting, singing, and dancing. Attend one of their productions to witness the incredible talent within the community.
Brick, NJ, is packed with family fun centers that promise endless entertainment options for all ages. Whether you're looking to get slimy, enjoy a glowing round of mini-golf, or glide on ice, these attractions offer a great way to spend quality time together as a family.
Events and Festivals in Brick, NJ: Celebrate the Community Spirit
Brick, New Jersey, is a vibrant community that loves to come together and celebrate. Throughout the year, the city hosts a variety of events and festivals that showcase its unique culture and provide entertainment for residents and visitors alike. Here are some of the exciting events and festivals in Brick:
SummerFest: A Seasonal Extravaganza SummerFest is an annual summer celebration held at Windward Beach Park, located at 265 Princeton Avenue, Brick, NJ 08724. This family-friendly event is a fantastic way to kick off the summer season with a bang. Visitors can enjoy live music, indulge in delicious food from local vendors, try their luck at carnival games, and experience thrilling rides. The event's vibrant atmosphere and picturesque waterfront setting make it a perfect outing for families and friends.
Summer Concert Series: Music Under the Stars Brick's Summer Concert Series brings the community together for evenings of live music in various parks within the city, including Windward Beach Park, Bayside Park, and Angela Hibbard Park. Residents and visitors are encouraged to bring lawn chairs, blankets, and picnic baskets to enjoy free concerts at multiple locations throughout the summer. From rock and jazz to classical and pop, these performances offer something for every musical taste. It's a fantastic opportunity to relax, socialize, and appreciate the local talent.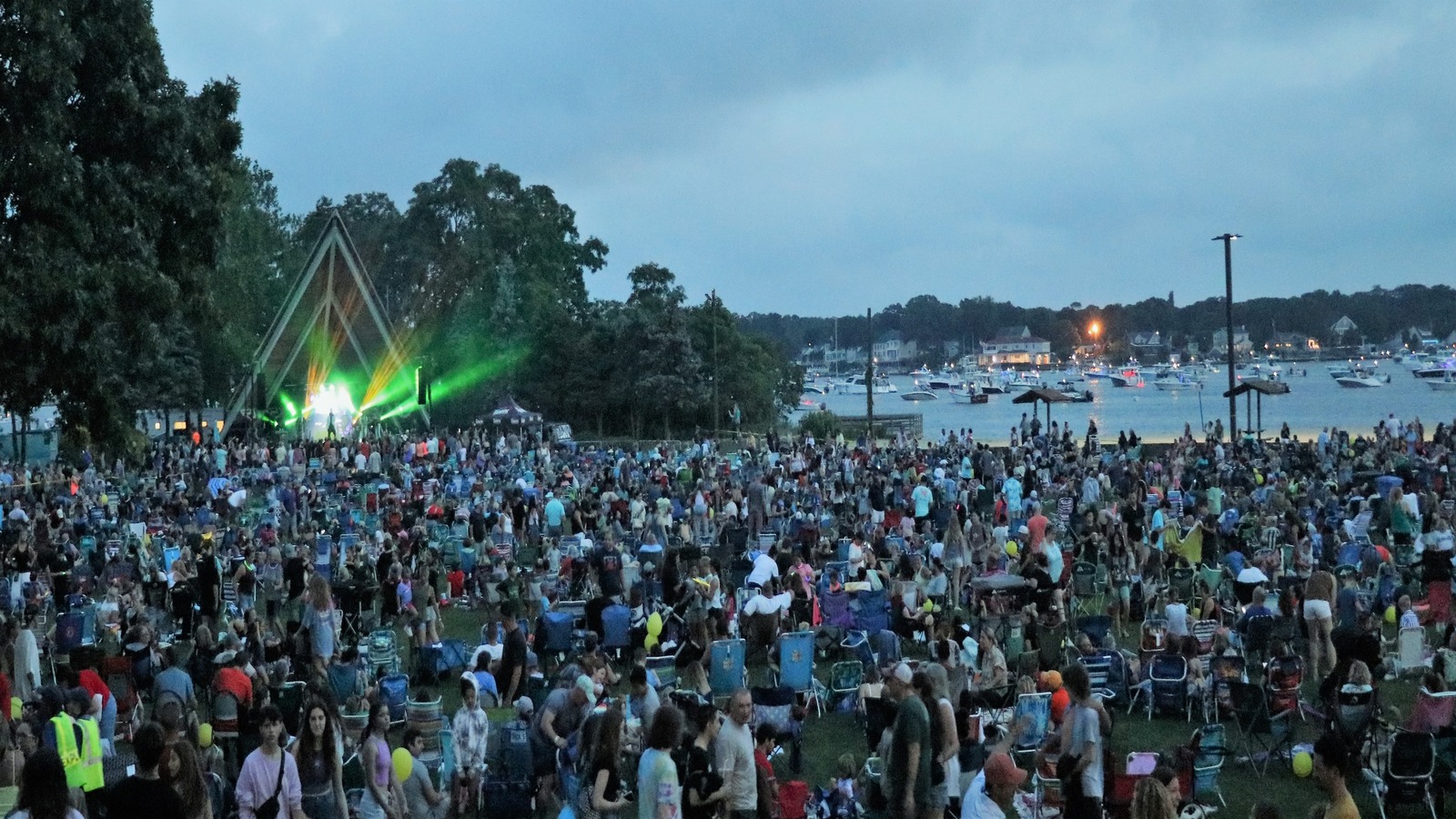 Halloween Spooktacular: Family-Friendly Halloween Fun The Halloween Spooktacular in Brick, NJ, is a delightful, family-friendly event held at Drum Point Sports Complex, located at 41 Drum Point Road, Brick, NJ 08723. This celebration features a costume parade where kids can showcase their Halloween attire. Trick-or-treating, games, and activities add to the festive atmosphere, making it a safe and enjoyable way for youngsters to experience Halloween. Parents can capture memorable moments as their little ones explore this magical world of Halloween fun.
Holiday Tree Lighting: Sparkling Seasonal Tradition The Holiday Tree Lighting in Brick, NJ, is a cherished annual tradition held at Brick Township Civic Plaza, located at 270 Chambers Bridge Road, Brick, NJ 08723. This heartwarming event marks the beginning of the holiday season with the illumination of a magnificent Christmas tree. Attendees can join in carol singing, savor hot cocoa, and await the arrival of Santa Claus. This magical gathering fosters a sense of community and joy, making it a must-attend event for families and residents.
Independence Day Fireworks: Spectacular Fourth of July Celebrate Independence Day with a bang at Brick's annual fireworks display held at Windward Beach Park, located at 265 Princeton Avenue, Brick, NJ 08724. The night sky lights up with a breathtaking show that you can enjoy. The park provides a picturesque backdrop for the festivities, and attendees are encouraged to bring blankets and lawn chairs for a comfortable viewing experience. It's a patriotic and awe-inspiring way to mark the Fourth of July in Brick.
In Brick, New Jersey, the community spirit comes alive throughout the year with a diverse array of events and festivals. These gatherings offer a chance for residents and visitors to come together, enjoy the local culture, and create lasting memories. Whether you're strolling through the city's parks, savoring delicious food from local vendors, or simply enjoying the company of friends and family, Brick's events and festivals are a testament to the vibrant and welcoming atmosphere that defines this charming city. Don't miss out on the opportunities to connect, celebrate, and experience the true essence of Brick, NJ.
Conclusion: Your Journey to Brick, NJ, Begins Here
As we conclude our exploration of the vibrant community of Brick, New Jersey, I invite you to immerse yourself in the rich culture and countless recreational opportunities that this city has to offer. From its beautiful parks and outdoor activities to its diverse dining scene and engaging events, Brick is a place where residents and visitors alike can thrive.
If you're inspired by all that Brick, NJ, has to offer and are ready to make this community your home, please don't hesitate to reach out to me. I am dedicated to helping you find the perfect house that matches your needs and preferences in this wonderful city. Your dream home in Brick, NJ, awaits, and I'm here to guide you every step of the way. Contact me when you're ready to embark on this exciting journey to homeownership in the heart of Brick. Your new beginning starts here!