Wall Township, NJ: Discover Your Next Home in the Heart of the Garden State
Welcome to Wall Township, New Jersey—a captivating fusion of rich history, vibrant community spirit, and unmatched natural beauty. Located in the heart of the Garden State, Wall Township is a testament to New Jersey's diverse landscape and culture, offering prospective homebuyers an exquisite blend of modern conveniences, scenic spots, and timeless traditions. Whether you're a young professional, a growing family, or someone looking for a serene retirement haven, Wall Township beckons with endless possibilities. Dive in and explore what makes this community a sought-after destination for many.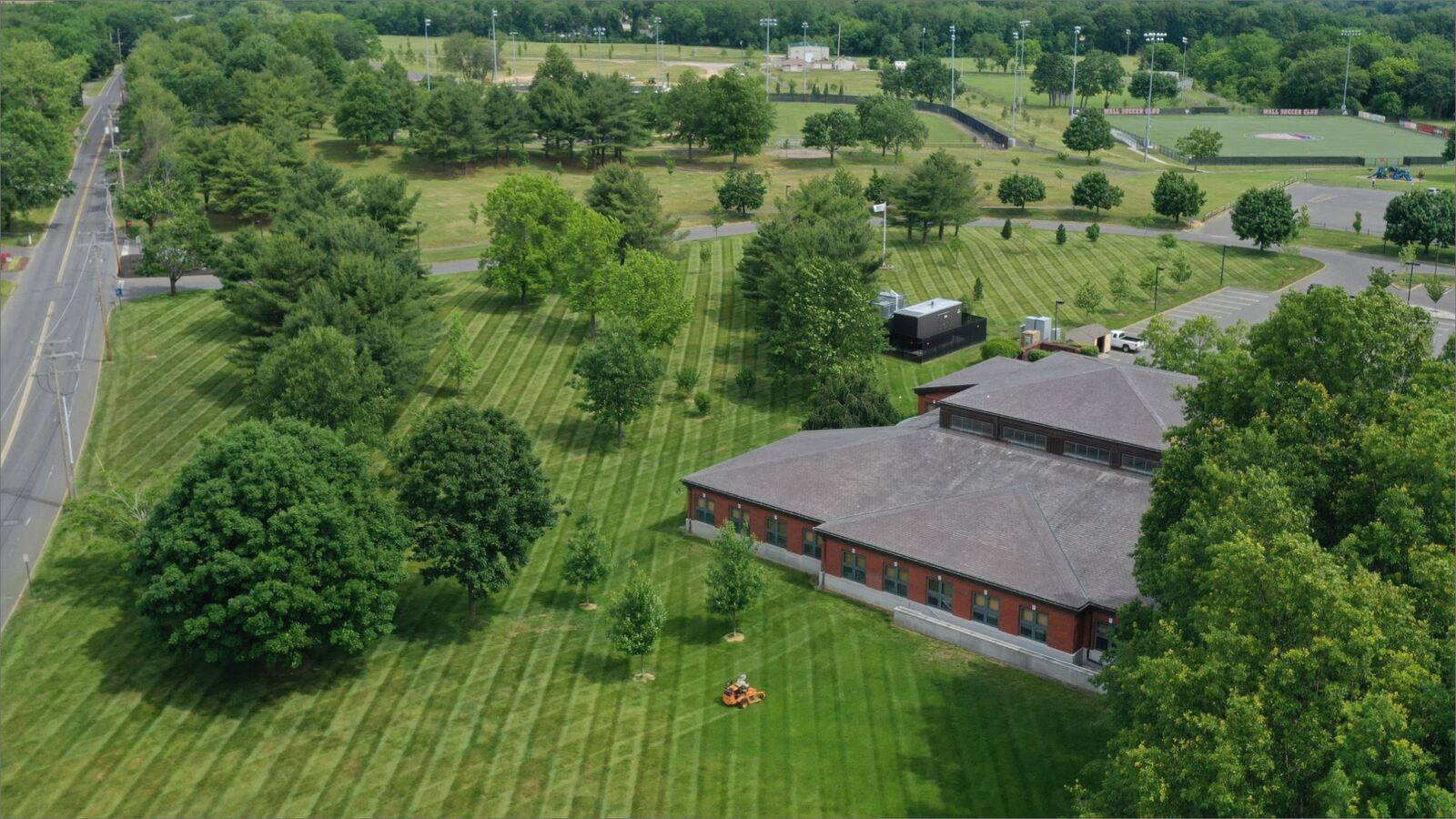 Wall Township's Storied Past and Its Influence on Contemporary Living
The history of Wall Township is as diverse as the landscapes it holds within its boundaries. The area, established in 1851, was named in honor of Garret D. Wall, a U.S. Senator who played a pivotal role in New Jersey's early development. From its humble beginnings as agricultural land dotted with farmsteads and mills to its evolution as a hub for industry and commerce, Wall Township has borne witness to the exciting ebb and flow of American history.
In the late 19th and early 20th centuries, Wall Township was known for its flourishing farms, especially its thriving marl industry, which extracted green clay to enrich soils. The Allaire Village, now a historic site, stands as a testament to this era, offering a glimpse into the life of the iron-working community of the past.
The area's robust agricultural and industrial legacies have influenced its modern-day urban planning and architecture. Today, Wall's neighborhoods are a harmonious blend of historic homes and new constructions. The respect for the past is evident in how many of these older structures have been preserved and repurposed. The Orchard Park, for instance, pays homage to the area's agricultural past, providing both green space and community gardens.
Moreover, Wall's rich history has fostered a strong sense of community among its residents. Annual events and festivals, many of which have historical themes, act as a bridge connecting generations. This bond between past and present ensures that while Wall Township embraces the future, it never loses sight of its roots.
What's particularly unique about Wall Township's progression is how seamlessly it integrates its vibrant history with the conveniences and demands of modern living. Designers thoughtfully crafted the shopping districts and business centers to complement the town's historic sites and scenic landscapes, ensuring they don't overshadow them. The result is a town that resonates with both historic charm and modern-day flair, offering its residents the best of both worlds.
Embracing the Wall Township Lifestyle: Activities and Attractions Galore
Life in Wall Township offers a dynamic blend of activities that cater to a wide array of tastes and preferences. At the heart of the community's recreational offerings is the Shark River Park, a sprawling natural haven where residents can hike, picnic, or relax by the water. The park's trails weave through dense forests, open meadows, and along the river, providing ample opportunities for birdwatching and nature appreciation.
For those who enjoy a round of golf, the Bel-Aire Golf Course is a local favorite, boasting well-maintained greens set against the picturesque backdrop of Wall's lush landscapes. If you're more of a water enthusiast, the nearby Atlantic Ocean offers pristine beaches perfect for sunbathing, swimming, or partaking in water sports.
History lovers aren't left out, either. The Historic Village at Allaire, once a thriving iron community, now offers a trip back in time. Here, you can experience live demonstrations, visit preserved buildings, and participate in events that celebrate the township's rich heritage.
And when the sun sets, Wall Township's vibrant dining scene comes alive. From gourmet eateries serving global cuisines to cozy cafes offering local delicacies, there's a plate for every palate. After dinner, consider catching a show at one of the local theaters or enjoying live music at a nearby lounge.
Life in Wall Township is a delightful medley of outdoor adventures, historical excursions, and cultural experiences. Every day in this place presents something new to explore, filling the lives of its residents with excitement and enrichment.
The Wall Township Housing Landscape: Styles and Market Dynamics
Wall Township boasts a diverse housing market, reflecting both its rich history and contemporary growth. Many homes carry with them a touch of the past, with colonial, Cape Cod, and Victorian styles prevalent throughout the area. These older homes often feature traditional architecture, hardwood floors, and expansive yards. In contrast, newer developments tend to adopt modern aesthetics, bringing in contemporary designs that include open floor plans, energy-efficient amenities, and sustainable building materials. This variety ensures potential homeowners can find a home that resonates with their personal tastes and lifestyle needs.
The local housing market remains robust, with properties ranging from luxurious waterfront estates to quaint townhomes. A consistent demand, driven by Wall Township's appeal as a community with quality amenities, schools, and a strategic location, ensures property values remain steady. Whether you're a first-time homebuyer or looking to upgrade, the Wall Township real estate market has something for everyone.
Popular Neighborhoods in Wall Township
Wall Township, with its harmonious blend of history, community, and scenic beauty, offers an enticing housing landscape that caters to a broad spectrum of tastes and preferences. From timeless architectural gems to modern homes that cater to contemporary sensibilities, Wall Township's housing scene is as diverse as it is captivating. 
Allaire Country Club Estates: A premier neighborhood known for its sprawling estates and proximity to the Bel-Aire Golf Course, Allaire Country Club Estates is perfect for those seeking luxury in a serene setting.
Apple Ridge: Tree-lined streets, playgrounds, and homes ranging from cozy colonials to modern builds characterize this family-friendly community. It radiates a tangible sense of community spirit.
Sea Girt Estates: Close to the shore, Sea Girt Estates offers the allure of beach living with a suburban touch. Homes here vary from classic beach bungalows to contemporary masterpieces, all enveloped by the ocean's gentle breeze.
Wyncrest Estates: Offering a mix of traditional and modern homes, Wyncrest Estates is a popular choice for families. With parks and schools nearby, it's a neighborhood that thrives on community interaction.
Chapel Hill: Sitting atop rolling hills, Chapel Hill provides picturesque views and a diverse range of housing styles. Known for its peaceful ambiance, it's a haven for those looking to escape the hustle and bustle of city life.
Wall Township is not just a destination but a community where every street, home, and neighborhood tells a story. Whether its history draws you, the allure of its diverse housing styles, or the promise of vibrant community life in its neighborhoods, Wall Township extends a warm invitation. Discover a place where the past harmoniously blends with the present and where every corner beckons with the promise of home.
Education in Wall Township: Foundations for a Bright Future
Wall Township is committed to providing top-tier education to its residents. The Wall Township Public School District serves the community with pride and dedication, ensuring students receive a holistic education that equips them for future challenges. Schools within the district, such as Wall High School and Central Elementary School, consistently receive commendations for their academic achievements and extracurricular programs. Furthermore, the district emphasizes the importance of community involvement, arts, and sports, believing in the all-around development of its students.
When it comes to private education, Wall Township offers a number of esteemed institutions that cater to diverse learning needs and preferences. Schools such as St. Rose Grammar School and Atlantic Christian School are known for their rigorous academic curricula, complemented by strong values and character education. These institutions provide an alternative for parents seeking specialized or faith-based learning environments for their children, ensuring every child in Wall Township has access to education that aligns with their individual needs.
Higher education also holds a significant place in Wall Township's educational landscape. While the township itself does not host large universities, its strategic location in New Jersey places it within a short commute of renowned institutions like Monmouth University and Brookdale Community College. Whether students are aiming for undergraduate studies, graduate programs, or vocational training, the surrounding areas provide ample opportunities for continued learning and growth.
The Four Seasons of Wall Township: A Climate Overview
Spring in Wall Township heralds a time of renewal, with temperatures steadily climbing from the 50s into the high 60s by the season's end. This period sees a moderate amount of rainfall, ensuring the landscapes are lush and vibrant. With an average of about 10-12 rainy days per month, spring brings life to the township's gardens and parks.
As the calendar turns to summer, Wall Township experiences warm, sometimes humid days, with temperatures frequently resting in the mid to high 80s. These months typically bring the most sunshine, averaging around 15-20 sunny days per month, allowing residents ample time to enjoy the nearby beaches and outdoor activities. Rainfall remains consistent, with brief showers punctuating otherwise clear days.
Autumn paints Wall Township in brilliant hues of orange, yellow, and red. Temperatures during this season vary, starting in the 70s in early fall and gently dipping into the 50s as winter approaches. Rainfall decreases slightly compared to the wetter spring and summer months, but the occasional drizzle adds to the charm of the crisp fall days.
Winter in Wall Township is a time of serene beauty. Temperatures range from around the mid-30s to low-40s, and while the township experiences snowfall, it's usually moderate, averaging around 20-25 inches annually. The number of sunny days diminishes, but the bright winter sun against the backdrop of a snow-covered township offers its unique splendor.
Throughout the year, Wall Township's climate beautifully complements its natural and urban landscapes, offering residents a comfortable environment to call home.
Transportation in Wall Township: From Roads to Rails to Skies
Wall Township's strategic location ensures that residents and visitors can navigate the region with ease. Key highways, like the Garden State Parkway and Interstate 195, run adjacent to or through the township, providing direct routes to major cities, neighboring towns, and popular destinations. These well-maintained roadways are a boon for daily commuters and weekend travelers alike, ensuring swift and smooth journeys. Furthermore, Wall's intricate network of local roads and thoroughfares ensures that even intra-town travel is a breeze, connecting neighborhoods, commercial hubs, and recreational areas seamlessly.
When it comes to public transit, Wall Township is well-serviced and connected. New Jersey Transit buses regularly ply, linking Wall to key locations like New York City, making daily commutes or occasional trips convenient. Additionally, nearby train stations, such as the Belmar or Spring Lake stations, offer rail services that further expand the transit options for residents. These public transportation services are not only efficient but also provide an eco-friendly alternative to driving, underlining the township's commitment to sustainable living.
Air travel, too, is straightforward for Wall Township residents. While the township doesn't host a major airport within its boundaries, it's strategically situated a short drive from several key air travel hubs. Newark Liberty International Airport, one of the region's largest international gateways, is easily accessible, ensuring global connectivity. For domestic flights and general aviation needs, the nearby Monmouth Executive Airport offers an array of services, making both business and leisure travel effortless. In essence, whether by road, rail, or air, Wall Township stands as a well-connected gem in the heart of New Jersey.
Discover Wall Township: Your Next Home Awaits
Wall Township is more than just a place on the map; it's a vibrant community where history, nature, and modernity converge. From its rich educational offerings to its diverse housing market and from its scenic beauty to its transportation ease, Wall Township promises a life of comfort, community, and endless possibilities. As you consider making this township your home, remember that the right guidance can make your home-buying journey seamless and rewarding. When you're ready to take the next step in finding your dream home in Wall Township, don't hesitate to reach out. Contact me, and let's embark on this exciting journey together. Your future in Wall Township is just a call away.