Belmar, NJ: The Coastal Paradise You've Been Searching For
Imagine waking to the serene sounds of waves crashing on the shore, taking a morning stroll alongside pristine sandy beaches, and indulging in the vibrant culture of a tight-knit coastal community. Welcome to Belmar, New Jersey. Nestled on the beautiful Jersey Shore, Belmar isn't just a destination—it's a lifestyle. With its intriguing blend of natural beauty, rich history, and modern conveniences, this charming seaside town offers an unparalleled living experience. Whether you're seeking a serene escape or looking to immerse yourself in local events and festivities, Belmar beckons you to discover the myriad treasures it holds.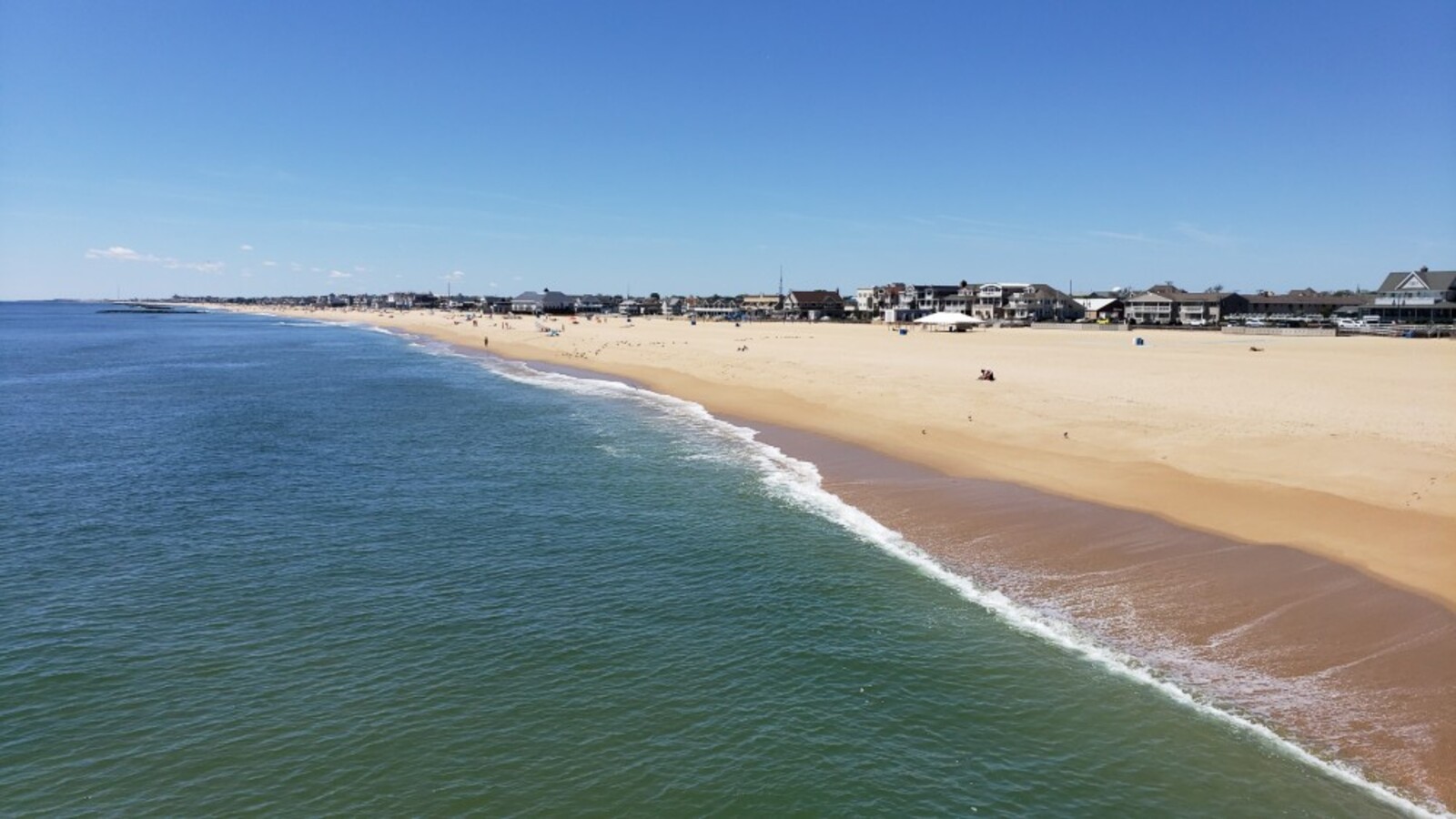 Belmar's Rich Tapestry: A Journey from Yesteryears to Today
Belmar's enchanting name, derived from the Italian phrase "bel mar," meaning "beautiful sea," is a testament to its deep connection with the ocean. Established in the late 19th century, Belmar began its journey as a coveted summer retreat for urbanites yearning for the therapeutic embrace of the sea breeze. Characterized by Victorian-era homes and the iconic Belmar Train Station, built in 1909, the town's architecture and infrastructure served as reflections of its era, seamlessly blending utility with artistry. This train station, in particular, became a lifeline, connecting this coastal gem to larger urban areas making Belmar an accessible escape.
Post World War II, a significant shift occurred. No longer just a summer haven, Belmar began to witness a growth in its permanent populace. Families saw beyond the seasonal allure and recognized the town as an ideal place to plant roots. The resulting diversification of the local economy transformed the community. Where once fishing and farming dominated, there sprouted a mix of businesses, eateries, and cultural venues, enhancing the quality of life.
Today, Belmar's rich history expands beyond books or stories; it's palpably present in the lifestyle it offers. The old seamlessly meshes with the new. Residents and visitors can marvel at historical landmarks in the morning, indulge in contemporary culinary delights by afternoon, and immerse themselves in modern festivities come evening. It's this blend of the bygone days and contemporary living that makes Belmar not just a place to live but an experience to cherish.
Living the Belmar Lifestyle: Where Fun Never Ends
Living in Belmar is synonymous with embracing a coastal charm that seamlessly meshes relaxation with activity. Central to this is the enchanting Belmar Beach. More than just a stretch of sand, this beach serves as the town's heartbeat. Summer months see locals and tourists alike soaking in the sun, engaging in spirited rounds of beach volleyball, or simply reveling in the soothing ocean waves. As the seasons shift, the beach doesn't lose its allure. Winters are perfect for tranquil strolls, with the crisp sea air providing a refreshing backdrop.
But beyond the beach, Belmar offers a plethora of experiences. Whether you're an art enthusiast, an avid shopper, or someone seeking culinary adventures, this town ensures your days thrive with diverse activities. Local cafes, boutiques, and galleries dot the streets, each narrating a unique story. Festivals and community events elevate the town's vibrancy, ensuring that residents treasure the serenity of the past while equally celebrating the dynamic pulse of the present. In Belmar, every day is an invitation to explore, connect, and revel in a lifestyle that's as enriching as it is enjoyable.
Belmar Real Estate: Coastal Charm Meets Modern Living
Belmar's real estate landscape is as diverse as its history, offering a variety of housing styles that cater to different preferences and lifestyles. Whether you're a first-time homebuyer or looking for a second home by the sea, Belmar has something to offer.
From its roots, Belmar boasts a collection of Victorian-era homes that harken back to its early days as a summer retreat. These historical gems, often with intricate woodwork and expansive porches, provide a nostalgic charm. However, the town's architectural repertoire doesn't end there. Contemporary homes, with sleek designs and modern amenities, have made their mark, seamlessly blending with the town's historical canvas. Condominiums and townhouses, perfect for those seeking a low-maintenance lifestyle, are also prevalent, offering a mix of luxury and convenience.
North Belmar: Often sought after for its proximity to the beach and vibrant boardwalk, North Belmar offers a mix of classic homes and newer constructions. Its blend of residential calmness and accessibility to entertainment venues makes it a favorite among many. Mature trees line the streets, and nearby parks provide recreational spaces for families.
Silver Lake: Distinguished by the serene Silver Lake, many homes in this area offer waterfront views or direct access to the water. The peaceful ambiance and picturesque views make this neighborhood a prime location for those seeking tranquility. Jogging paths and picnic spots around the lake enhance the living experience here.
Downtown Belmar: Living in Downtown Belmar means being at the epicenter of town happenings. Residents are a stone's throw from restaurants, cafes, and boutique shops. With a mix of older renovated properties and new constructions, this area is vibrant and dynamic, appealing to those who love urban conveniences.
River's Edge: Close to the Shark River, this neighborhood is for water enthusiasts. Many homes boast private docks, offering residents direct access to boating or fishing. The area combines the serenity of water views with the benefits of a close-knit community.
Belmar Heights: Located towards the southwestern part of town, Belmar Heights is a more residential and quiet neighborhood. Here, one can find a mix of ranch-style homes, bungalows, and newer constructions. With its own set of local amenities, parks, and schools, it's an ideal spot for families and retirees alike.
Belmar's real estate market offers potential homeowners a rich tapestry of choices. Whether it's the historical allure of Victorian homes, the modern appeal of contemporary designs, or the bustling vibe of a downtown residence, there's a piece of Belmar that feels like home for everyone.
Education in Belmar: A Commitment to Excellence
Belmar takes pride in its commitment to providing quality education for its residents. The Belmar School District serves the community with dedication, ensuring students receive a comprehensive and enriching educational experience. Within the district, Belmar Elementary School stands out, catering to students from pre-kindergarten through eighth grade. Its diverse curriculum, dedicated staff, and state-of-the-art facilities have earned it recognition and respect in the region.
For families seeking alternative educational avenues, Belmar is home to several esteemed private institutions. St. Rose High School, a co-educational Catholic school, has been serving the community for over 90 years. Known for its holistic approach to education, the school blends rigorous academics with spiritual guidance. Additionally, the area offers other private and parochial schools that cater to a variety of educational philosophies and needs, ensuring parents have a range of choices for their children's schooling.
When it comes to higher education, the vicinity of Belmar is not lacking. Monmouth University in nearby West Long Branch is a well-respected institution offering a wide range of undergraduate and graduate programs. Its picturesque campus, combined with its robust academic offerings, makes it a top choice for many aspiring scholars. Additionally, Brookdale Community College in Lincroft provides residents with an affordable and quality education, offering both degree programs and continuing education courses. The presence of these institutions underscores the importance of education in and around Belmar, catering to the lifelong learning needs of its residents.
Belmar's Climate: A Symphony of Seasons Along the Shore
Belmar's coastal position along New Jersey's eastern shoreline accentuates the beauty of the changing seasons. The Atlantic Ocean plays a monumental role in shaping its climate, offering residents a delightful balance of temperatures and conditions throughout the year.
Spring in Belmar is a time of rejuvenation. As temperatures begin to climb from the 50s into the 70s, the town bursts into life with blooming flowers and steadily lengthening days. The area gets an average of 45 inches of rainfall annually, with the spring months contributing evenly to this total.
As spring transitions into summer, the warmth becomes more pronounced. Average summer temperatures often hover in the mid-80s, offering perfect conditions for beach outings and other outdoor activities. The ocean's proximity ensures that even on the warmest days, cooling breezes provide a welcome respite during the evenings.
Autumn brings with it a cascade of colors as the town's foliage undergoes its annual transformation. Temperatures during this period start in the 70s and gradually descend into the 50s, giving residents a crisp and refreshing ambiance. This season not only offers a visual treat but also ensures comfortable conditions for outdoor exploration.
Winter in Belmar, while colder, remains relatively mild when compared to many of its northeastern counterparts—temperatures during this season range from the mid-30s to the low-40s. Snow does grace the town, with an annual average snowfall of about 20 inches, offering a picturesque blanket without overly disrupting daily life.
Sunshine is a consistent companion in Belmar, with the town basking in approximately 200 sunny days every year, ensuring that, regardless of the season, there's often a sunlit backdrop to daily activities. In sum, Belmar's climate, with its progression from spring to winter, provides a dynamic and enjoyable environment for its residents and visitors alike.
Transportation in Belmar: Navigating with Ease
Belmar's strategic location ensures that residents and visitors benefit from a variety of transportation options, making both commuting and traveling a breeze. Major interstates, including the I-195, are easily accessible from the town. This interstate acts as a crucial connector, linking Belmar to other significant destinations and cities in New Jersey and beyond. Its proximity ensures that road travel, whether for daily commutes or longer journeys, is efficient and timely.
Public transit further enhances Belmar's connectivity. New Jersey Transit services the town, offering regular train and bus routes that link Belmar to key locales like Newark, New York City, and other parts of the state. The Belmar Train Station, a landmark in itself, facilitates smooth rail travel for both residents and tourists. Furthermore, buses provide an alternative means of transport, especially beneficial for those looking to commute for work or explore neighboring towns and attractions without the hassles of driving.
For those looking to venture farther or arriving from distant locales, air travel is conveniently close. The Monmouth Executive Airport is just a short drive away, catering primarily to private and corporate flights. For larger commercial flights, residents can easily access major airports like Newark Liberty International Airport, ensuring that global connectivity is always within reach. In essence, Belmar's transportation framework is comprehensive, accommodating the diverse needs of its community.
Discovering Belmar: Your Next Home Awaits
Belmar, New Jersey, is more than just a town; it's a fusion of history, culture, and coastal charm. From its serene beaches and historic landmarks to its educational institutions and robust transportation network, Belmar encapsulates everything one might seek in a dream home destination. Whether you're looking to embrace the vibrant festivities, immerse yourself in the community spirit, or find solace by the sea, this town promises an unparalleled living experience.
If you're captivated by the allure of Belmar and envision making this coastal paradise your next home, don't let the opportunity pass you by. Reach out today, and let's embark on the journey of finding your dream residence in this beautiful enclave. When you're ready to plant your roots in Belmar, I'm here to guide you every step of the way. Contact me, and let's turn that dream into a reality.