Imagine a place where the serene waters of the Toms River meet the vibrant energy of the Jersey Shore. Welcome to Toms River, New Jersey – a town that seamlessly combines rich history with contemporary conveniences. As homebuyers set their sights on finding the ideal blend of relaxation and activity, Toms River stands out as a top choice. Here, one can experience a tranquil riverside atmosphere while still being at the heart of New Jersey's most celebrated coastal attractions. Explore with us and learn why Toms River is fast becoming a sought-after destination for those searching for their dream home.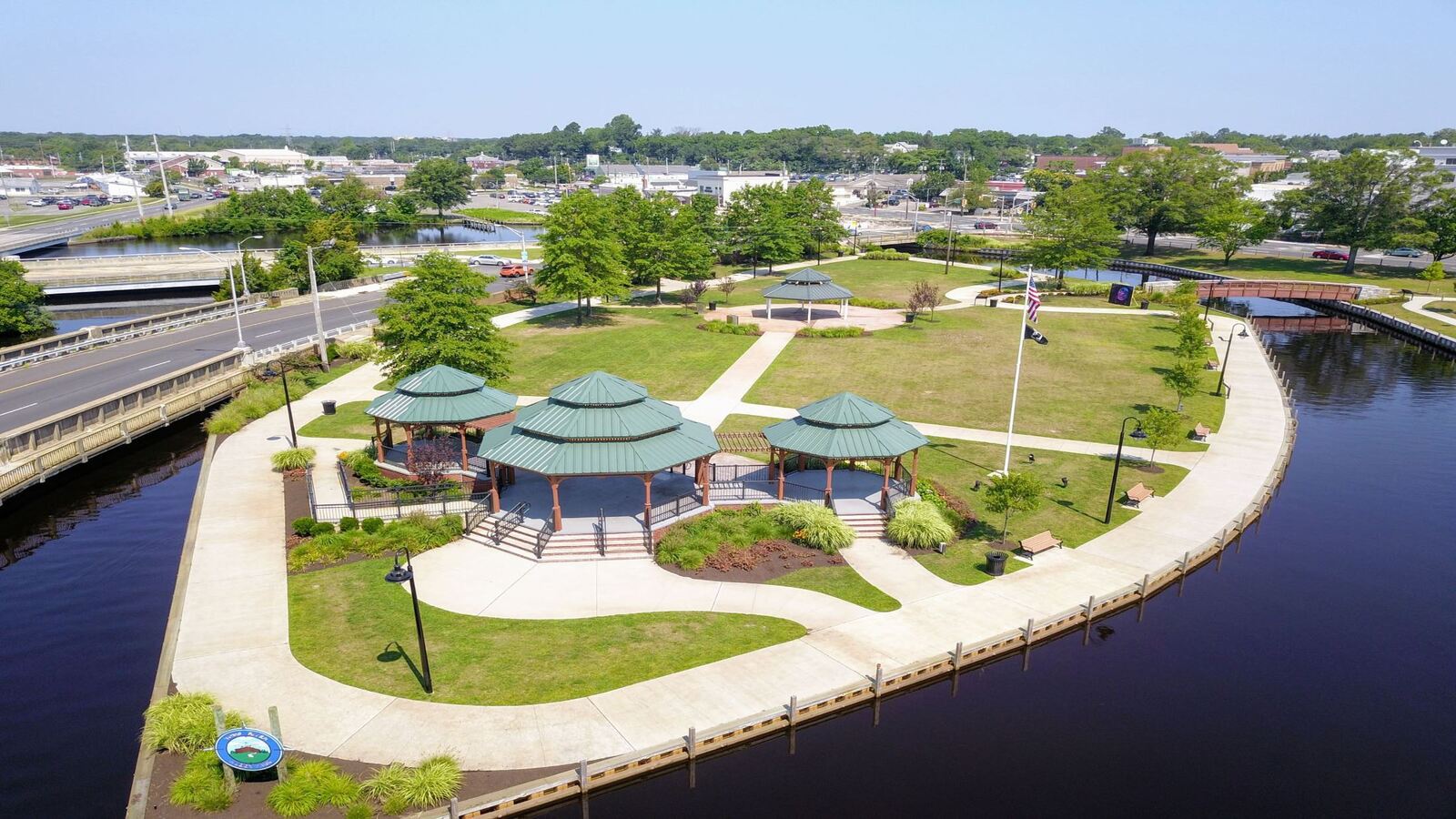 Toms River Through the Ages: Where Historic Charm and Modern Life Intertwine
Toms River's past paints a vivid panorama of the vast tapestry of American history. Long before anyone laid the first brick of a building, Native American tribes thrived in the area, cherishing its fertile lands and waters. Their deep-rooted traditions and culture set the foundational character of the place.
As the winds of time blew, the arrival of colonial settlers in the 17th century marked a transformative era. They established trading posts, built homes, and cultivated the land, intertwining their destinies with the indigenous communities. The town's strategic location made it a focal point during the Revolutionary War, with tales of bravery and resilience echoing from those turbulent times. 
The 19th and early 20th centuries witnessed Toms River evolve as a maritime haven. The docks bustled with ships carrying goods, stories, and dreams. The town's architecture, too, began reflecting its growing prosperity and diverse influences. Stately Victorian homes, brick-lined streets, and grand public buildings stood as testaments to its burgeoning importance.
Every corner in the present day resonates with the essence of this rich history. The old-world charm seamlessly blends with contemporary comforts. Modern-day Toms River pays homage to its roots while looking ahead, creating a perfect harmony between the nostalgia of yesteryears and the promise of tomorrow. As residents and visitors alike stroll through the town, the layers of history unfold, making Toms River, not just a place to live but a journey to experience
Living the Toms River Lifestyle: Where Every Day Offers a New Adventure
In Toms River, life pulsates with a rhythm that harmoniously blends the town's rich history with contemporary comforts. Its unique positioning along both the river and ocean has established it as a haven for water enthusiasts. Imagine starting your day with a refreshing sail on the shimmering waters of the Toms River or kayaking in the tranquil bays, with the sun casting a golden hue over the horizon. For beach lovers, the allure of the nearby Jersey Shore, with its pristine sands and playful waves, is irresistible, providing the perfect backdrop for sunbathing or building sandcastles with the family. 
But Toms River is not just about the water. Its vibrant arts and cultural scene have been drawing residents and visitors for years. Galleries showcasing local artists, theaters presenting captivating performances, and museums chronicling the area's intriguing past – each adds a unique layer to the town's cultural tapestry. Every year, the streets come alive with festivals that resonate with music, dance, and historical reenactments, offering a delightful window into the community's spirit and traditions.
Nature lovers, too, find their sanctuary in Toms River. Lush parks dot the town, inviting one and all for picnics, strolls, or bird-watching sessions. A standout is the Cattus Island County Park, a treasure trove of scenic trails and viewpoints that leave visitors in awe of nature's artistry.
At its core, Toms River promises a lifestyle that's both enriching and diverse. Whether you're seeking relaxation by the water, cultural enrichment, or the simple joys of nature, this town ensures that every day holds the promise of a new adventure and discovery.
Toms River Real Estate: A Tapestry of Homes and Coveted Neighborhoods
The real estate in Toms River seamlessly weaves a rich tapestry of architectural styles, a testament to its storied history and continuous evolution. Here, you can find stately Victorian mansions reminiscent of bygone eras standing tall alongside sleek, modern townhouses. The architectural richness doesn't end there. Colonial-style homes with their sprawling lawns mingle gracefully with charming Cape Cods. For those dreaming of life by the water, there are properties boasting unparalleled river or ocean views, many equipped with private docks and expansive patios.
Toms River's real estate market has thrived due to its beautiful landscapes, diverse lifestyle offerings, and strategic position close to key urban centers. While it offers opulent homes for luxury seekers, it also opens its doors to first-time homebuyers, offering a spectrum of homes that blend affordability with comfort. A strong sense of community, top-notch schools, and a commendable safety record only add to its appeal, drawing families, retirees, and young professionals.
Diving into the neighborhoods, each offers a unique charm:
Silverton: Set against a backdrop of captivating waterfront properties, Silverton is more than just a residential area—it's an experience. Here, tranquility reigns supreme, allowing residents to bask in the calmness of nature. The meandering waterways provide opportunities for boating and fishing, while local parks act as community gathering spots. Silverton's tree-lined streets, combined with its serene ambiance, make it a sought-after haven for those who wish to be close to water yet not too far from the town's primary amenities.
North Dover: North Dover harmoniously blends suburban serenity with modern conveniences, boasting expansive homes, lush parks, and carefully landscaped gardens. This area, with its wide streets and friendly neighbors, is known for fostering a strong sense of community. Proximity to shopping centers, fine dining establishments, and recreational areas ensures residents have everything they need within easy reach, making North Dover a preferred choice for families and professionals alike.
Ortley Beach: Life here is like an eternal vacation. Ortley Beach stands as a testament to the beauty of coastal living. From quaint, sunlit cottages to majestic beachfront homes, every property offers the promise of waking up to the sound of waves. The sandy shores are perfect for morning jogs, afternoon sunbathing, or evening walks. With local eateries serving the freshest seafood and boutiques offering unique finds, Ortley Beach is where the oceanic charm meets community warmth.
East Side: Steeped in history yet brimming with modernity, East Side presents a delightful juxtaposition. Classic homes with character stand alongside newer, contemporary constructions. The area is vibrant, with local markets, schools, and cultural venues dotting the landscape. Community events are frequent, fostering camaraderie among residents and making East Side not just a place to live but a place to belong.
Snug Harbor: A nautical dream come true, Snug Harbor embraces its waterfront heritage. Homes here often boast views of the marina, teeming with yachts and sailboats. It's common to see residents enjoying a day out on their boats or partaking in water sports. The neighborhood's architecture reflects its maritime roots, with many homes featuring coastal designs and sea-inspired decor. Dining spots here often offer sumptuous seafood, and the evening view of the sun setting over the marina is nothing short of magical. Snug Harbor is where the heart of the sailor meets the comforts of suburban living.
Education in Toms River: Nurturing Minds for the Future
In Toms River, education stands as a beacon of the community's commitment to fostering knowledge and growth. The Toms River Regional School District is the primary public school system serving the area and has earned accolades for its comprehensive curriculum and dedicated faculty. Within this district, schools like Toms River High School North, Toms River High School East, and Silver Bay Elementary have garnered attention for their academic excellence, extracurricular opportunities, and community involvement.
Private education also holds a significant presence in Toms River, catering to families looking for alternative curricular approaches or faith-based learning. St. Joseph Grade School and Donovan Catholic High School are two prominent institutions in the area, providing students with an education grounded in spiritual values and rigorous academics. Their smaller class sizes often allow for more personalized attention, fostering an environment where students can thrive both intellectually and personally.
Beyond primary and secondary education, the surrounding areas of Toms River boast a selection of reputable colleges and universities. Ocean County College, located right in Toms River, offers a range of undergraduate programs and continuing education courses. A short drive away, Monmouth University in West Long Branch and Stockton University in Galloway stand as larger institutions, providing diverse academic programs, research opportunities, and a vibrant campus life. For those considering advanced degrees or specialized courses, these institutions ensure that quality higher education is within easy reach for Toms River residents.
Experiencing the Seasons in Toms River: Nature's Palette on Display
Toms River enjoys a temperate maritime climate, marked by distinct seasonal changes, each with its beauty and set of experiences. 
Spring ushers in mild temperatures, with averages ranging from 50°F to 70°F. The blossoming flora and steadily increasing sunny days create an atmosphere ripe for outdoor activities. Rainfall is moderate during this season, setting the stage for the vibrant greenery that defines the town's landscapes.
Summers in Toms River are warm, sometimes veering on the hotter side. Temperatures often hover between 75°F to 90°F. While there's an increased humidity level, the town benefits from approximately 200 sunny days annually, making it a prime time for beach visits and water activities. Rainfall is sporadic but can occasionally be heavy during summer thunderstorms.
As the town transitions into fall, temperatures cool down to averages between 55°F and 70°F. While the rainfall continues at a moderate pace, the true highlight of this season is the spectacular display of foliage colors, from bright yellows to deep reds.
Winter introduces a cooler palette with temperatures often ranging from 30°F to 45°F. Toms River receives an average snowfall of about 20 inches annually. These snowy blankets transform the town into a picturesque scene, perfect for those who appreciate the serene beauty of winter. While snowfall is a certainty, it's generally not overwhelming, allowing residents to enjoy the season without excessive disruptions.
Overall, Toms River's climate strikes a balance between sunny days, moderate rainfall, and the gentle touch of winter snow, making it an ideal place for those who appreciate experiencing the full breadth of nature's offerings.
Navigating Toms River: Roads, Rails, and Skies
Toms River's strategic location is complemented by a well-laid transportation network, ensuring that residents and visitors can move in and out with ease. One of the town's primary arteries is the Garden State Parkway. This major interstate, Stretching north and south, seamlessly connects Toms River to prominent destinations like New York City in the north and the vibrant Atlantic City in the south. Furthermore, Route 37 serves as another pivotal roadway, providing a straight route to the Jersey Shore and popular spots like Seaside Heights.
Beyond roadways, Toms River is also well-served by public transportation. New Jersey Transit buses frequently ply, linking the town to significant hubs across the state, including direct routes to New York City, making daily commutes or weekend trips to the city hassle-free. 
For those with air travel in mind, Toms River's proximity to major airports is a boon. While the town is close to the Robert J. Miller Air Park for domestic and private flights, it's also within a reasonable drive to larger airports like Newark Liberty International Airport and Philadelphia International Airport. These air links ensure that whether it's national or international travel, Toms River residents are never too far from their next destination.
Discover Toms River: Your Next Home Awaits
Toms River, with its beautiful landscapes, rich history, and modern conveniences, offers an unparalleled living experience. From its vibrant neighborhoods to its top-notch schools and efficient transportation links, this town offers more than just a house—it provides a home where you can build memories, nurture your family, and realize your dreams. If Toms River sounds like the community you've been searching for, don't wait any longer. Reach out and let me guide you to your perfect home in this exceptional town. Call me when you're ready to make Toms River your forever home.